Why hire us? Because marketing matters.
You deserve a marketing firm that sells real estate.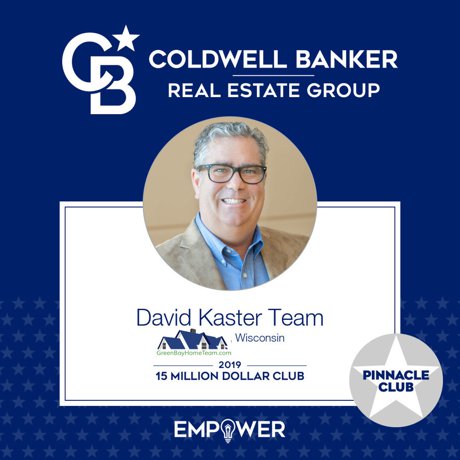 The Coldwell Banker Global Luxury program redefines the world of luxury real estate marketing. The prestige of the Coldwell Banker® name, combined with state-of-the-art technology, bespoke marketing strategies and one of real estate's most robust global networks encompassing 88,000 independent sales associates in approximately 3,000 offices in 49 countries and territories, culminates in extraordinary representation that crosses oceans, continents and language barriers.
David Kaster is a Global Luxury Property Specialist. Our Luxury Property Specialists — many of whom rank among the top luxury real estate agents in the world — have a track record of representing some of the most significant properties of all time. Your luxury is our legacy.
Real Buyers. Real Sellers. Real People. Real Estate.
The David Kaster Team provides strategic marketing campaigns for your home, lot, condominium or commercial property online and in print that build desire and grab the attention of active buyers.
We CREATE The Vivid Experience
We creatively convey the experience of your home with the essential key elements of marketing; high definition videography, professional photography, and an online digital experience that brings your home to life. Through our marketing team's vision we launch a property specific campaign that builds undeniable desire and appeal for your home.
"Selling is so much fun and exciting!"
Said no homeowner ever. Let's get real. Selling a home and moving can be stressful as well as a burden on you and your family. From prepping your home for sale to the constant cleaning for showings, you are going to need a kick-butt, no BS, MARKETING MACHINE of a Realtor(R) that can get your home sold quickly, painlessly, and for the highest price possible.
You are going to need someone with the skill set and knowledge to bring as many set of eyes to your home that would be humanly possible. Using technology and advertising to grab the attention of buyers is easier said than done. Unfortunately agents have gotten comfortable using the o-mighty MLS and generic "FOR SALE" signs to list one's home just to run off with at least 3-7% of your home's equity. An agents job in this market should be more about "how can this agent sell my home for more and take the headache away?"